The Revolution is over !
Ontario is now just another American State, and The Premier just another U.S. Governor.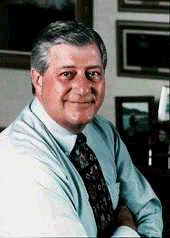 Harriscide 2001
The Americanization of Ontario:
Mike Harris from 1994-2001
Toronto cops help Harris deal with the Homeless problem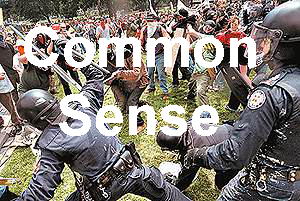 Have you become a victim of Harriscide yet ?
Click the banner above to hear all the tracks from Harriscide in Real Audio
Harriscide From Day One !

HARRISCIDE Real Audio

BILL 160 ?
We don't need no education, we don't need no thought control !
Megacity ?
Who's running the Mega-city ? . . . Nooooooooo-body ! ! !
The Mike Harris Song !
Adapted from the original "Mulroney is an asshole !" by AKA 'A. Christ'
Don't Harris Me !
Demo. Re-Mix version recorded at Aquilab Studio's
Hospitals ?
Hear Mike Harris Promising not to close them !
Selections from the first term in office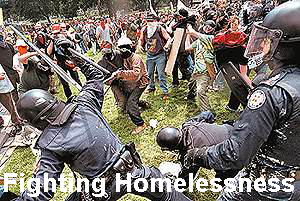 Mel Lastman: An Idiot and an Embarrassment ! - The Mayor of Toronto
The Last man on earth who should be running Canada's largest city.
Info on the little bastard's war against the poor and homeless in TO.
The mayor uttering death threats, his klepto wife shoplifting...
Includes copies of Marilyn Lastman's police report for shoplifting as well as
Real Audio of Mel's comments on there being "no homeless people". Executions in Ontario ?
The Death Penalty in Canada ?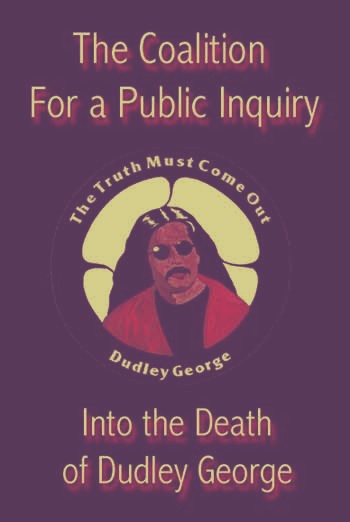 The Coalition for a Public Inquiry into the Death of Dudley George
Dudley George was killed by the Ontario Provincial Police on 6 September 1995. The OPP opened fire on a group of unarmed Pottawatimi and Ojibway men, women and children who were defending a sacred burial ground located in Ipperwash Provincial Park, Ontario. Dudley George's supporters maintain that The order for the Ontario Provincial Police to "take steps to remove the Indians in the park." came direct from the office of Premier Harris.
Latest revelations paint chilling picture: Spark call for Premier's resignation-September 2001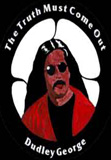 Remember Dudley George! The Ipperwash Scandal
(From: Turtle Island News Network)
---
Various Harrisites have repeatedly encouraged bringing back the death penalty...
Mike Harris, Bob Runciman and Charles Harnick all support killing Canadians !
Thankfully the Supreme Court of Canada has ruled the death penalty is unconstitutional so Harrisites and Alliance types are out of luck for now . . .
Visit the Canadian Coalition Against the Death Penalty Homepage for more info...
Their site has over 350 prisoners webpages and another 700+ pen-pal requests from death row !

Other Anti-Harris Links of Interest...
Mike Harris, unlike his two opponents denies having ever smoked pot
(or ever being invited to any of the parties where people did) . . .
Mike Prefers to drink alcohol - which his ex-wife, and close friends can attest to.
Mike prefers to get pissed instead, and one would assume obviously, throw-up alot as
he doesn't have any marijuana to smoke to ease his nausea . . .
Mike's an Alchy not a pot-head so guess what ?
---
Welfare = Drug Tests ? !
What does the revolution promise this time around ?
---
If you're poor and in need of welfare, you'll be regularly subjected to
mandatory drug testing in order to be eligible to receive benefits at all . . .
---
If you go to jail in Ontario, the government will confiscate your home
and all
your assets to pay for your stay in our prison system . . .
---
HARRISCIDE in effect in Walkerton, Ontario !
E.coli outbreak, courtesy of Scarborough Southwest M.P.P. Dan Newman, Minister of the Environment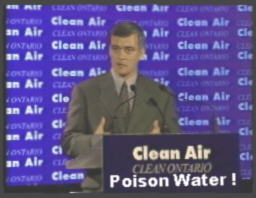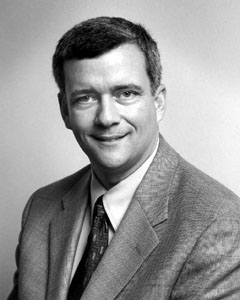 Harriscide's Scarborough M.P.P. Dan Newman
Dan Newman has served as Member of Provincial Parliament for Scarborough Southwest and Scarborough Centre since being elected to the Ontario Legislature in 1995.
He's now Minister of the Environment responsible for putting E.coli in Ontario's water supply !
( Above & below, photo's of Scarborough Southwest M.P.P. Dan Newman, Minister of the Environment )

Welcome to Ontario . . .
Just DON'T DRINK THE WATER ! ! !
Dan Newman worked for the Toronto Sun Publishing Corporation
for 10 years before being elected to the Provincial Legislature !
Now He is the Minister responsible for ensuring that our water supply is poisoned and no longer safe to drink due to privatization.
Contact the Minister and ask him to resign in disgrace before more citizens fall victim to this act of Harriscide !
Queen's Park Office Constituency Office
The Hon. Dan Newman, M.P.P. The Hon. Dan Newman, M.P.P.
(Scarborough Southwest) (Scarborough Southwest)
80 Grosvenor St 3005 Kingston Rd., Unit 205
Hepburn Block, 11th Fl Scarborough ON M1H 3B7
Toronto ON M7A 2C4 Phone :416-261-9525
Phone: 416-327-9829 Fax: 416-261-0381
Fax: 416-327-9830
And Email: dan@hellonewman.com

Contact ALL the Idiots responsible for this act of Harriscide !
Ministry Of The Environment http://www.ene.gov.on.ca/
135 St. Clair Avenue W.
Toronto, ON
M4V 1P5
416-325-4000
Toll free: 1-800-565-4923

The Ontario Clean Water Agency http://www.ocwa.com
20 Bay St.,
7th floor
Toronto ON M5J 2N8
Tel: 416-314-5600
Fax: 416-314-8300
---
Toronto cops help Harris deal with the Homeless problem Harriscide's M.P.P. Dan Newman poisons the water !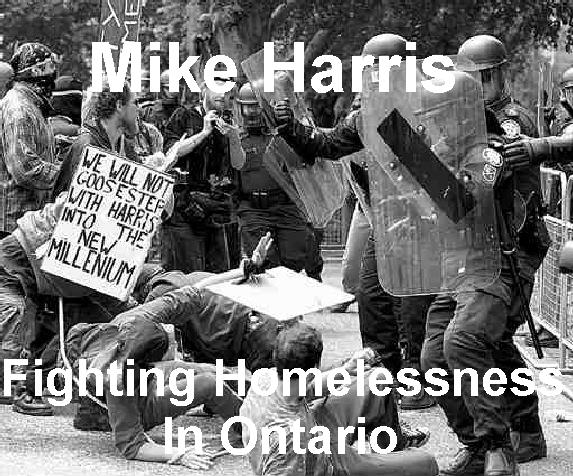 Thanks Mike Harris !
---
Welcome to Mike Harris' Ontario, American Style !
| | |
| --- | --- |
| CAN'T FIND IT ? - Search with GOTO | |
This page was last updated October 16, 2001 This website is maintained and updated from Toronto, Formerly known as Scarborough !