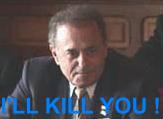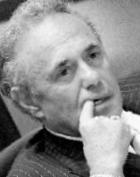 STRAIGHT TO MEL !
An Idiot and An Embarrassment - The Mayor of Toronto
Mel Lastman
The Lastman on Earth who should be in charge of Canada's Largest City !

---
The Return Of The Sons Of Mel !
---
"Until now we were pretty sure Mayor Mel Lastman would seek a second term as megamayor.
Based on his performance at City Hall on Tuesday, he may want to reflect on whether he should."
From the Toronto Sun Editorial May 13 , 1999
---
The Mayor of Toronto says to a Local CBC Reporter . . .
( reporter Adam Vaughan CBLT-TV the one who got the "No Homeless people" comment from
Mel during the election, who's now City-Tv's political corespondent replacing the late Colin Vaughan )
" I heard you've been talking about my wife . . .
Leave my family alone.
If you don't f*cking leave them alone, I'll kill you ! "
. . . What was the Reporter talking about that pissed off Mel ?
As a possible explanation for Mr. Lastman's outburst, The Toronto Star reported that . . .
Marilyn Lastman Gets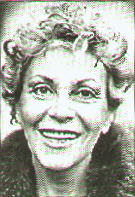 Meet Mel's Crazy Wife . . .The Kleptomaniac ! Marilyn Lastman was arrested for stealing a pair of designer pants in April 1999 from an Eaton's store in the Promenade Mall in Vaughan !

"the mayor had been under personal strain since his wife Marilyn was apprehended April 19 in a Vaughan mall and arrested over stealing a pair of $155 designer pants."

The Star published an incident report obtained from the York Regional Police that confirmed a woman, later identified as Mrs. Lastman, was seen by a store investigator entering into a change room with two pairs of slacks. Later, she paid for one pair.

The woman then left the store and was approached by Eaton's security who found another pair of pants in a bag. She was told she was going to be placed under arrest and was advised of her rights, the report said.

"Mrs. Lastman was apologetic and concerned that her husband was not made aware of the incident. She is presently on the prescription drug paxel [sic], which is an anti-depressant drug, but does not blame the drug for her actions," the report, as reprinted in the Star, said.


Click Here to read all the news articles about it !
Click Here to print up your very own copy of the police
report on Marilyn Lastman to share with friends . . .

Lastman has been angry with CBC's Adam Vaughan ever since the reporter nearly cost him the Mayor's job.
( Adam Vaughan is now City-Tv's political corespondent replacing the late Colin Vaughan )

In an interview with Lastman, Vaughan quoted the then-mayoralty candidate saying there were "no homeless people" in North York.

While Lastman was making these remarks, police were busy trying to identify the body of a homeless woman found dead in a North York gas station.

Lastman spent the rest of the campaign fighting this image of insensitivity and callousness, and obviously still hates Adam Vaughan as a result . . .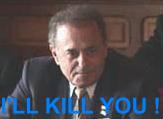 Mel on the homeless - | Real Audio | .wav |
Mel commenting on homelessness in North York during the election campaign
---
Neither Mel or His wife face any criminal charges !
The Mayor of Toronto is above the law !

---
Even some Toronto city councilors supported Mel's violent actions !
---
Councilor Brian Ashton (Scarborough Bluffs) :
``It's no more of a threat than what schoolyard kids might do,
or you might say when you stub your toe in the workroom,''
. . . Councilor Brian Ashton said in Thursdays Star (5/13/99)
This at a time when students across Ontario face a major "shakedown" after the recent school shootings in Colorado, and Alberta.
Police in Toronto have been overwhelmed with reports of death threats by public-school and high-school students.
Local Toronto police have assured us that in all cases charges will be laid.
Meanwhile Mayor Lastman and his wife are allowed to continue to freely break the law uttering death threats and shoplifting without fear of prosecution.
What's the message we send to the Kids ?

and more importantly . . .

Who is this Marilyn Lastman anyway ?
" . . . he had unwittingly opened the Pandora's Shoplifting Box himself, exposing his wife to the very publicity and shame he was nobly trying to prevent in the first place. For weeks, some media had sat on the story, but thanks to Lastman's outburst, every media outlet is now running with the news that his wife had been picked up for shoplifting..." From Thursday, May 13,1999
- Public pain now public shame By MICHELE MANDEL, TORONTO SUN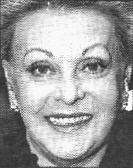 Marilyn Lastman is the lady you saw staggering about the stage either drunk or medicated the night that her husband Mel was elected Mayor.
( she always maintains she doesn't drink, so . . . )
As most of us recall Mrs. Lastman came out on stage the night of the election during Mel's acceptance speech and made an ass out of him as usual .

But That's not all folks . . .
Not only is she a thief, but she claims to have been kidnapped by a
terrorist organization, really . . . I Sh*t you not ! just ask Mel . . .
Back in 1975 during the election campaign for North York Mayor she takes off and . . .
(More To Come)
---
- Get your very own copy of the Marilyn Lastman police report !

Just click here and print . . .
. . . It's really that simple !

MEL LASTMAN's MEGA-MOUTH !
Mayor Mel Soundbites in Real Audio and .wav format:
Soundbites of Toronto's idiot mayor Mel Lastman's MEGA-MOUTH,
including the 'no homeless people' comment from the election
campaign as well as expressing his fear of raccoons.

---
See the Mayor utter death threats, as his wife shoplifts right before your eyes !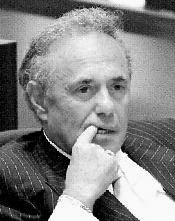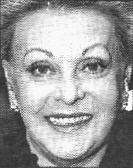 Join us next June as we again celebrate the enormous contributions to our great City made by our arts community with Mayor Mel and Marilyn's Ball for the Arts.
(Unfortunately the Lastman's friend Garth Drabinsky won't be attending this year)
Isn't Mel generous to all those rich well to do types . . . Now what about the rest of us !
Mel on the homeless - | Real Audio | .wav |
Mel commenting on homelessness in North York during the election campaign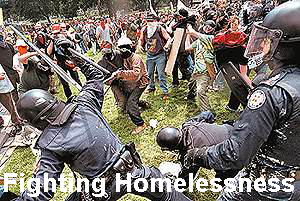 Is this how out of touch mayor Mel Lastman is
on what's going on with the people of Toronto ?

---
" Mayor: It's War on Squeegees "
was the Toronto Sun Headline July 23, 1998.
Here are some quotes from mayor Lastman:
---
"They're beggars, that's all they are. Out !"
At least they don't have to steal like your wife !
---
"Many of them are a bunch of thugs and
nothing else."
Are they uttering death threats like you Mr. Mayor ?
---
"The war has started, The police are going to do
everything possible to get squeegee kids off
the streets"
And absolutely nothing to the Mayor and his wife, they are free to break the law as they please !
---
"If they don't pay their tickets, they're in jail."
Who can pay tickets when they've no money and are begging for change ? Nooo-Body !

---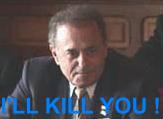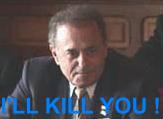 ---
Contact The Mayors office to let him know you think he is an idiot !
Mayor Mel Lastman
Toronto City Hall, 2nd floor
100 Queen St. West
Toronto, ON
M5H 2N2


Phone: (416) 395-6464
You'll need to speak slowly and use small words...

If you get the receptionist I got when I called, well . . .
. . . She's obviously close to Mel as she seemed personally offended by my concerns about our Mayor's death threats, first she tried to deny them, then
she just dumped me on hold !

Fax: (416) 395-6440 . . . They can read , can't they ?

E-mail: (One day someone in his office will learn how to use it !)
mayor_lastman@city.toronto.on.ca

---

Bad Boy


Photo of Blaine Lastman - Nooobody !
Click above images to visit their annoying page
OR YOU CAN SET UP PICKETS AT ANY ONE OF HIS BAD BOY STORES
Call and ask what their shoplifting policy is . . .
Mississauga Scarborough
1480 Dundas St. E. 1119 Kennedy Rd
Dixie and Dundas Kennedy and Lawrence
Phone: (905) 803-0000 Phone: (416) 750-8888

North York Whitby
1255 Finch Ave. W. 1540 Dundas Street E.
East of Keele St. At Thickson Rd. and Dundas St.
Phone:(416) 630-1777 Phone:(905) 430 0000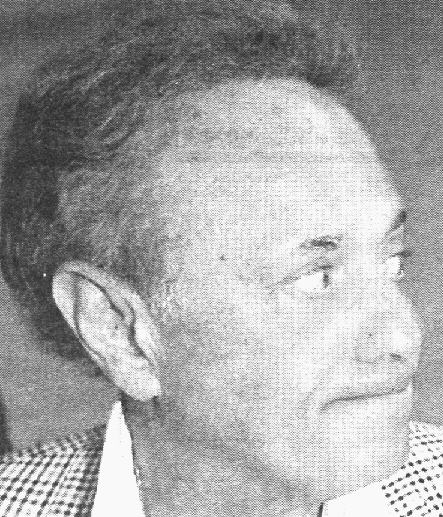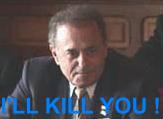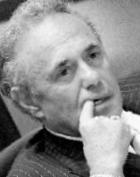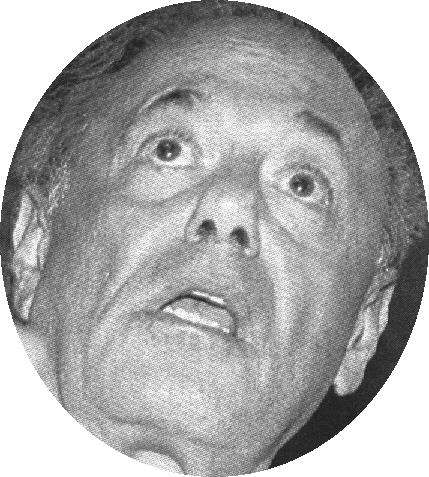 This webpage was last updated February 25, 2001 from Toronto, formerly known as Scarborough ( The Megacity ) Ontario, Canada.